This page will explain how to reserve an item in our catalog.
1. Go to our catalog by clicking on the search catalog banner or click this link.
2. Log on to your account. If you need to help logging in, instructions are here.
3. Search for your item. If you need help searching, instructions are here.
4. When you've found your item, click on the title. The information will expand and 4 buttons will appear. Click on the 'Reserve this item' button at the far left.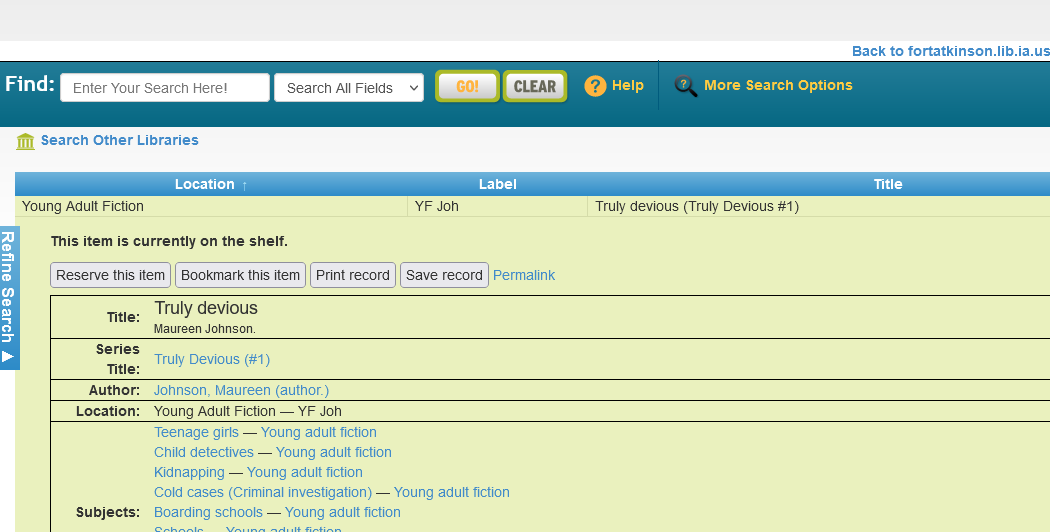 5. A popup window will appear, asking how you'd like to be notified. Use the drop down menu to specify your contact details. Then click 'Place Reserve.'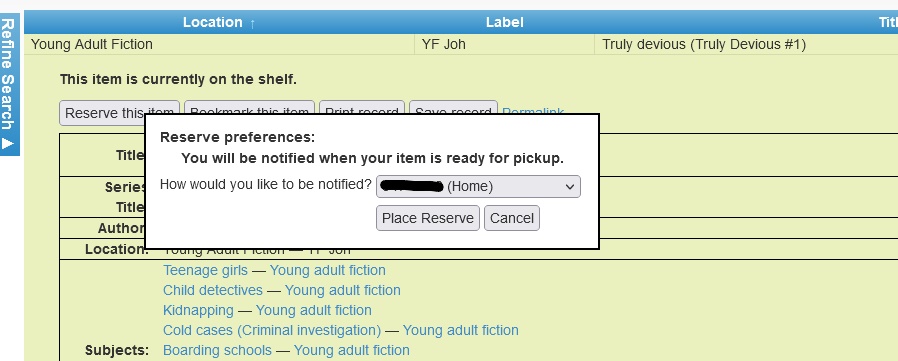 6. The library will be notified about your reserve and will notify you when it is ready. If you'd like to make more reserves, feel free.
If you have questions, or require help, please call 563-534-2222 or email webmaster@fortatkinson.lib.ia.us.