hoopla is the latest in Fort Atkinson Public Library's offerings.
hoopla is free to the library patrons* and can be accessed in a variety of ways, including on phones, computer, Roku box, Amazon Fire and Apple tv. Below is a the how-to on getting started.
Patrons will need their full library number (the same one used for Bridges) and their phone number as it is on file with the library.
If you have questions, or need support, please feel free to call the library at 563-534-2222 or emailing webmaster@fortatkinson.lib.ia.us. Enjoy!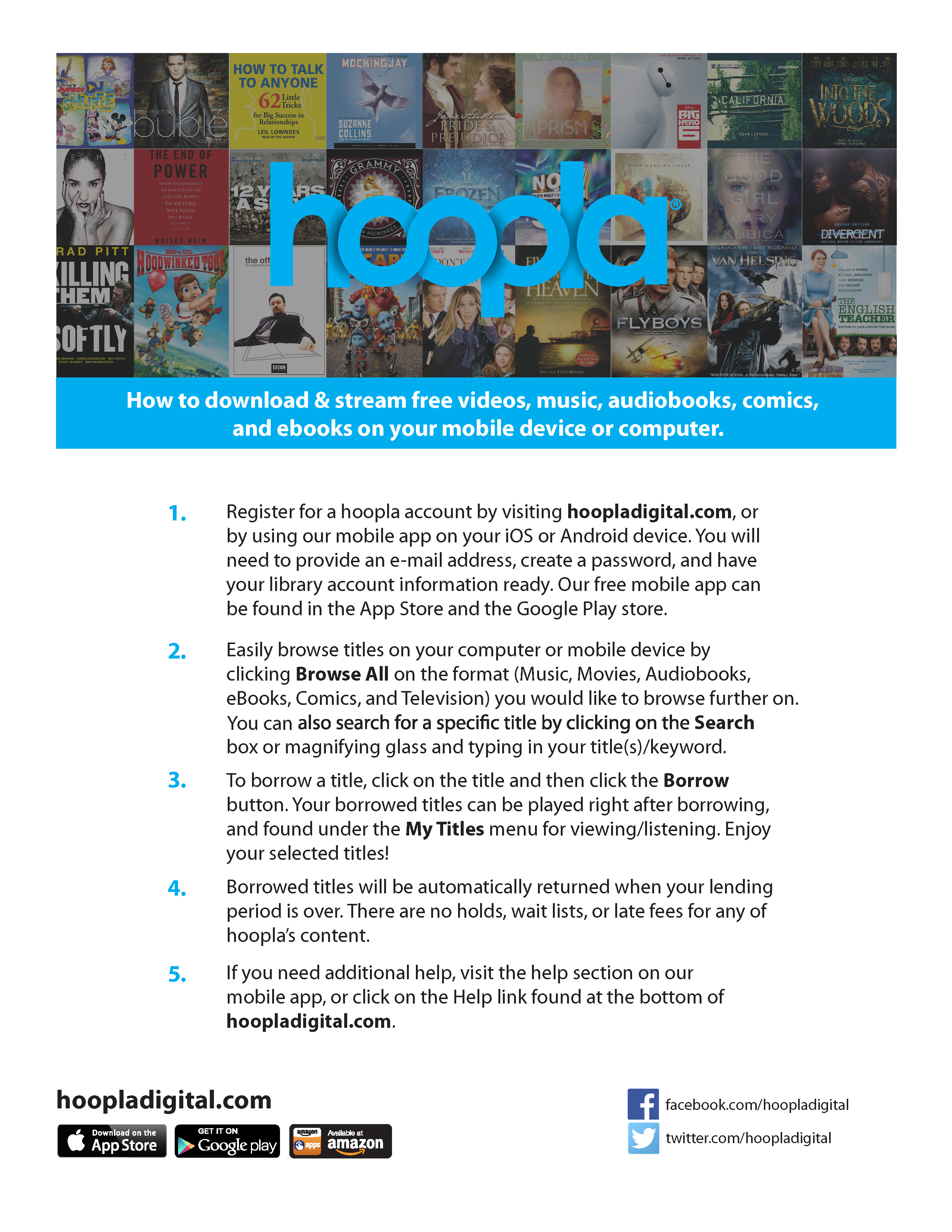 *To access hoopla, patrons must have an active account in good standing, no fines or lost items. If you need help, please contact the Fort Atkinson Public Library at 563-534-2222 or webmaster@fortatkinson.lib.ia.us