hoopla is the latest in
Fort Atkinson Public Library's
online resources.
hoopla is a online resource of ebooks, eaudiobooks, movies, tv shows, music and comics, all of which are free to our library patrons.*
hoopla can be accessed in a variety of ways, including on phones, computer, Roku box, Amazon Fire and more. Below is a the general how-to on getting started plus a number of informational sheets for specific directions to Apple, Android and Kindle users. Anything not covered here will be available on hoopla's help site.
In addition to online content, hoopla also has:
Reading guides OpenDyslexic mode Discussion Guides
Activity kits Content available in multiple different languages Activity sheets
Lesson plans Read Aloud for younger children Kids Only option
and more!
Some of this content is available to staff and not patrons, so please ask if you are interested in anything!
To set up their hoopla accounts, patrons will need their full library number (the same one used for Bridges) and their phone number with area code as it is on file with the library. If you need this information, please contact the library at 563-534-2222. Feel free to contact the library with questions. Enjoy!
*To access hoopla, patrons must have an active account in good standing, no fines or lost items. If you need help, please contact the Fort Atkinson Public Library at 563-534-2222 or webmaster@fortatkinson.lib.ia.us
---
How to get started with hoopla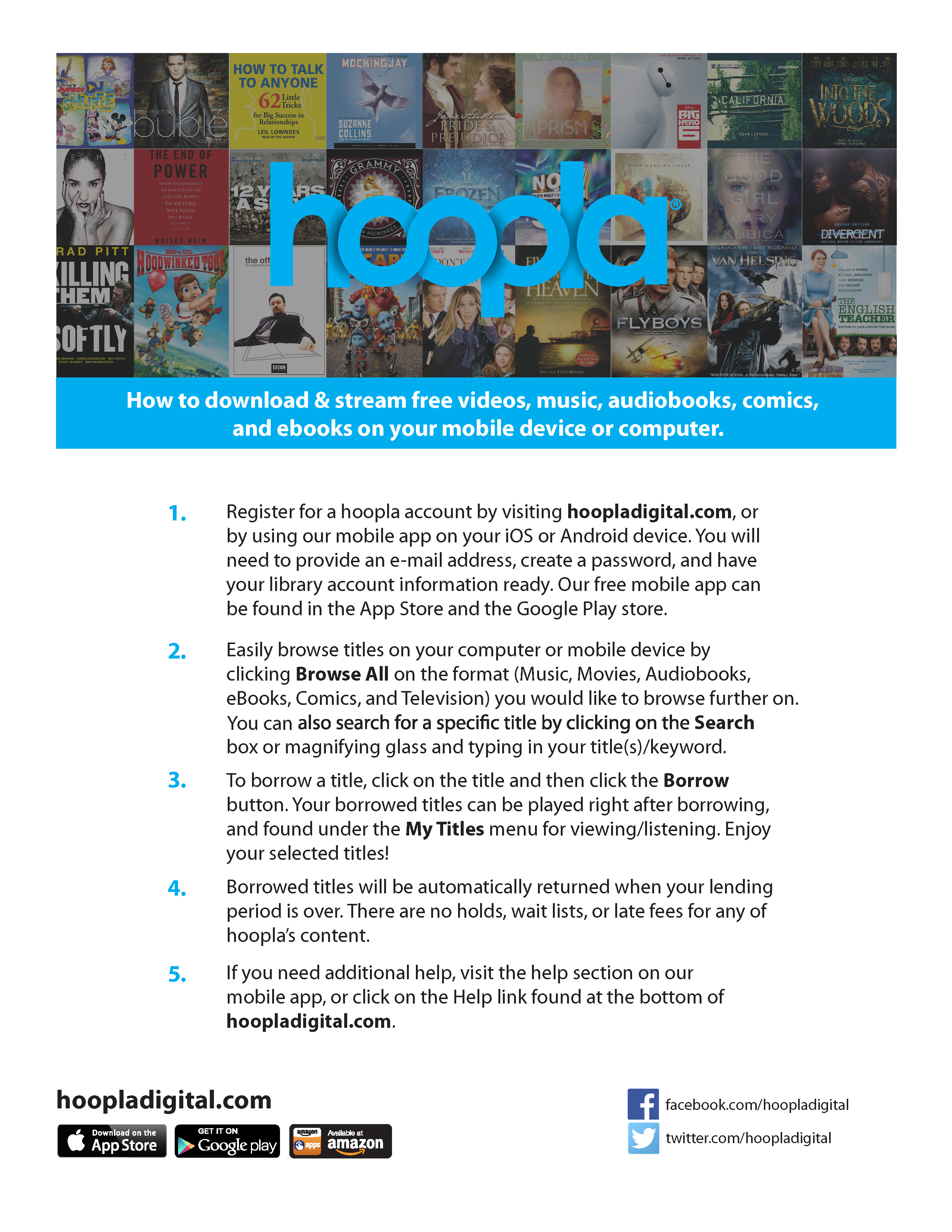 How to get started with hoopla on all devices.
---
hoopla Chrome extension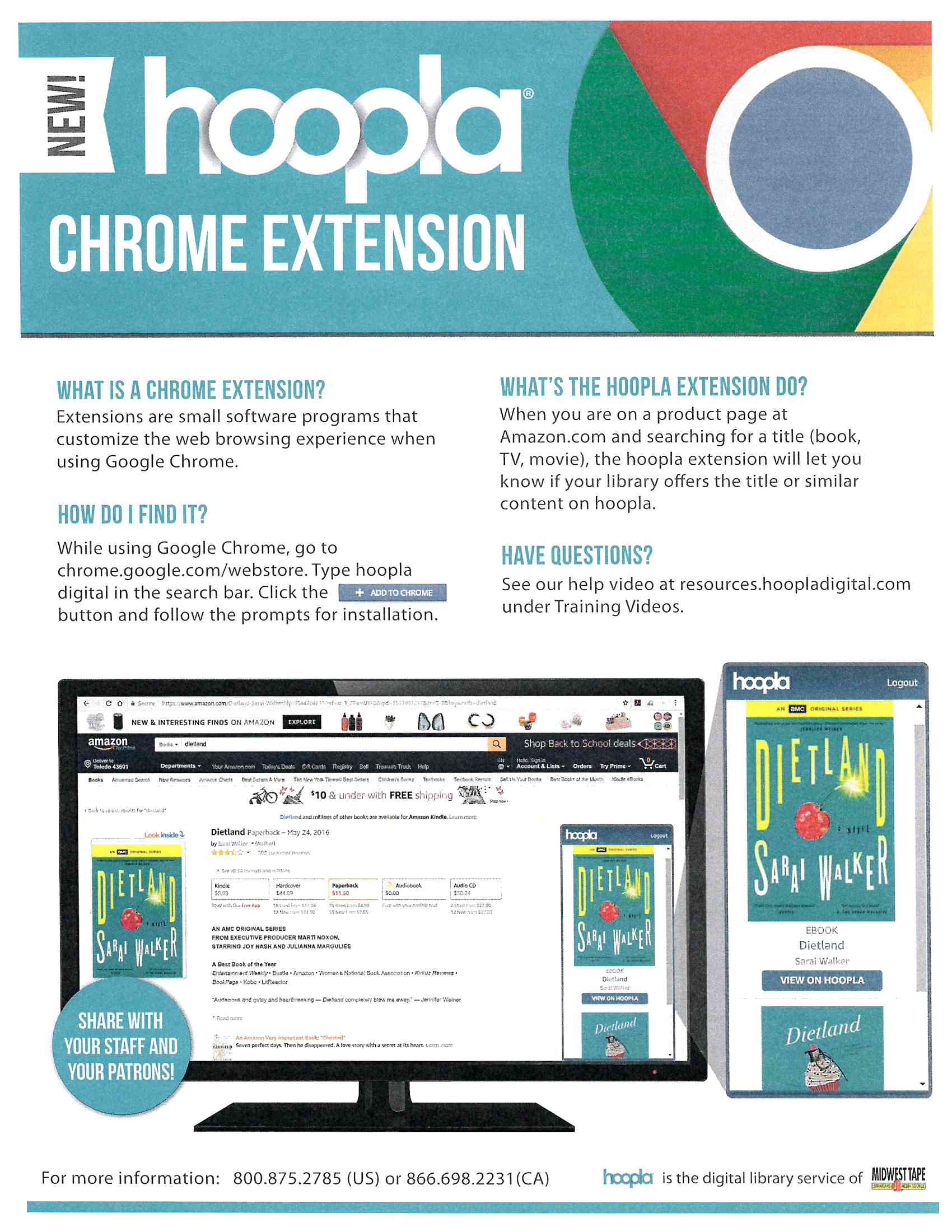 When browsing Amazon, this will let you know if Hoopla carries the title of the book, TV, or movie.
---
How to hoopla on Android devices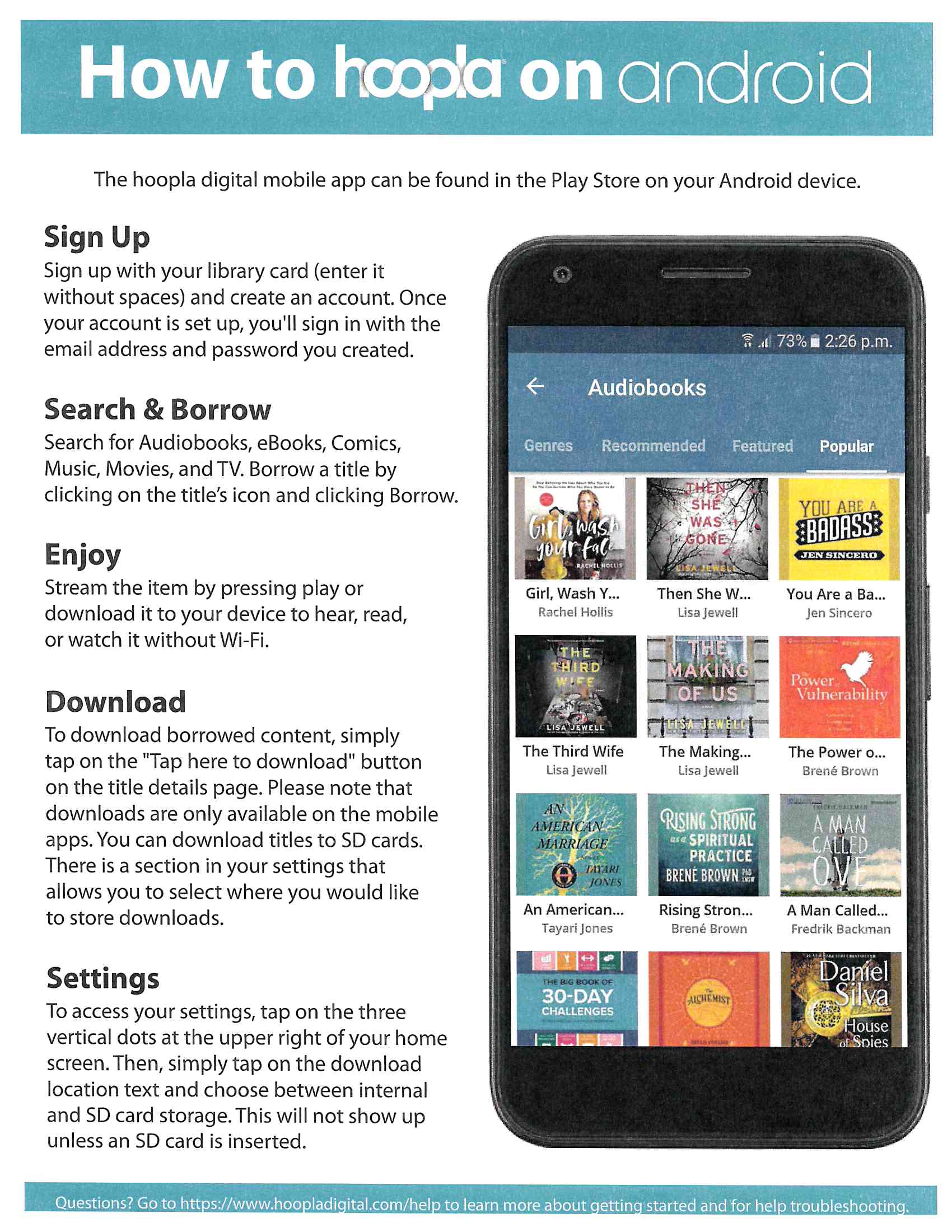 How to install and use the hoopla app on Android devices.
---
hoopla's Graphic Novel Book Club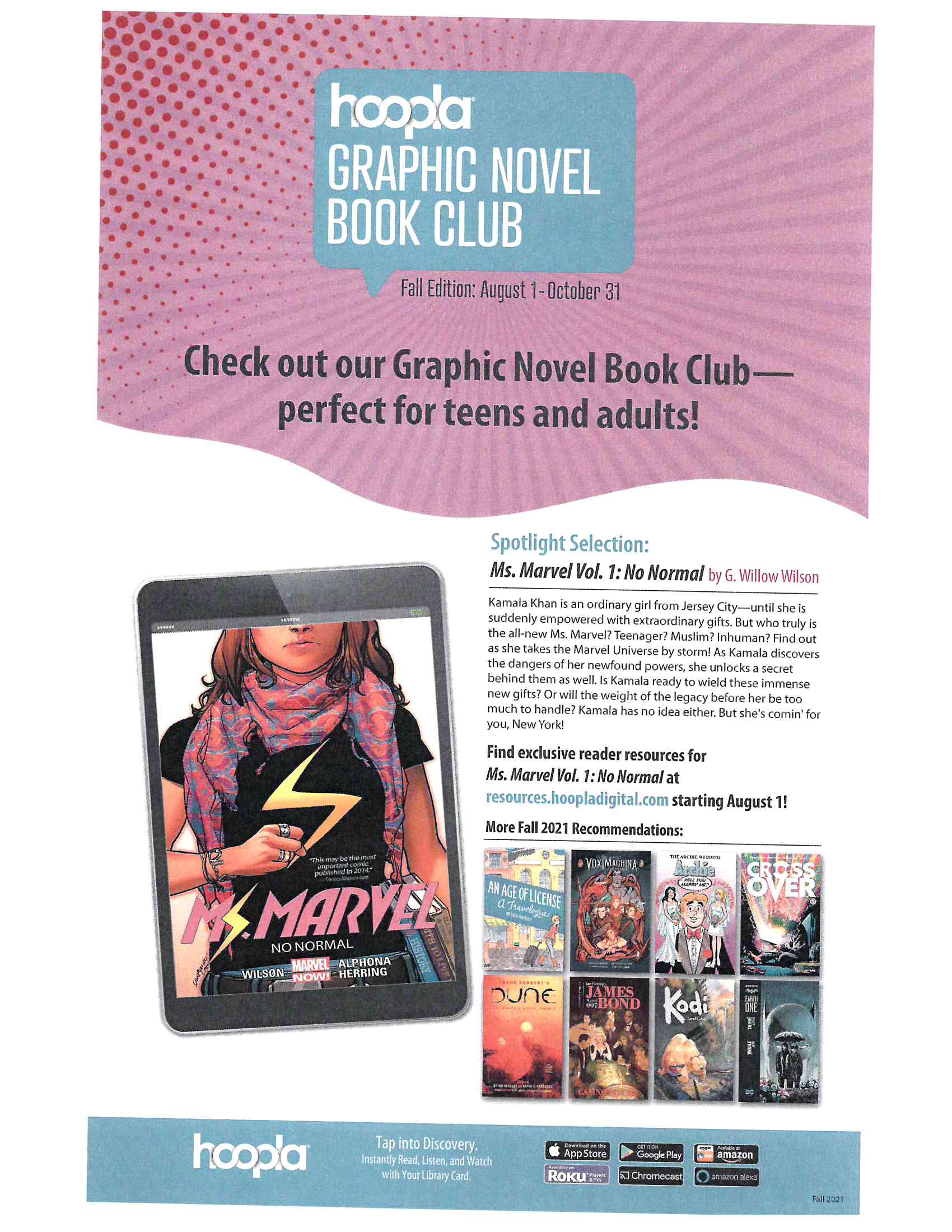 hoopla has several book clubs, including a graphic novel book club. Check it out here!
How to hoopla on iOS (Apple devices)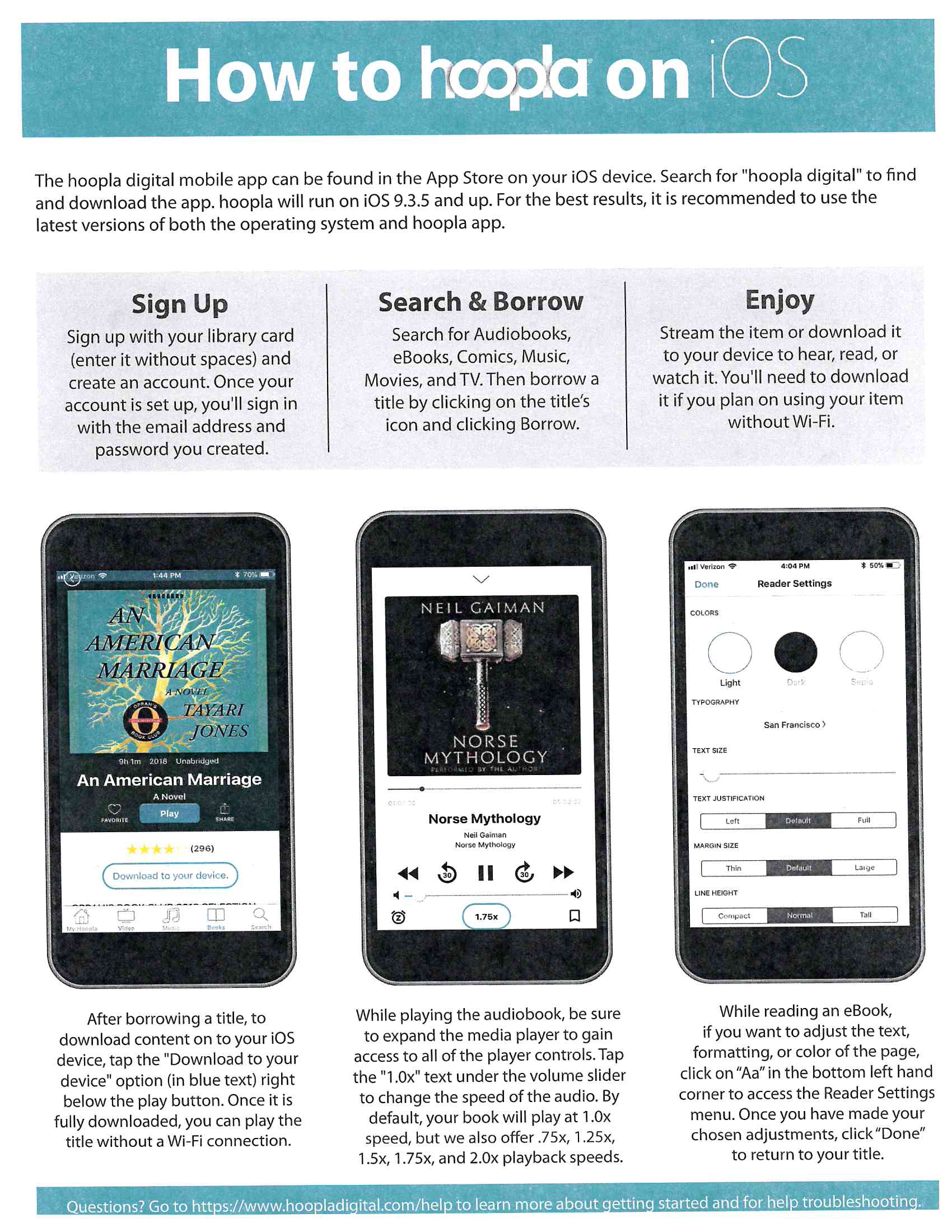 How to install and use the hoopla app on iOS devices.
---
How to use audiobook chapters on hoopla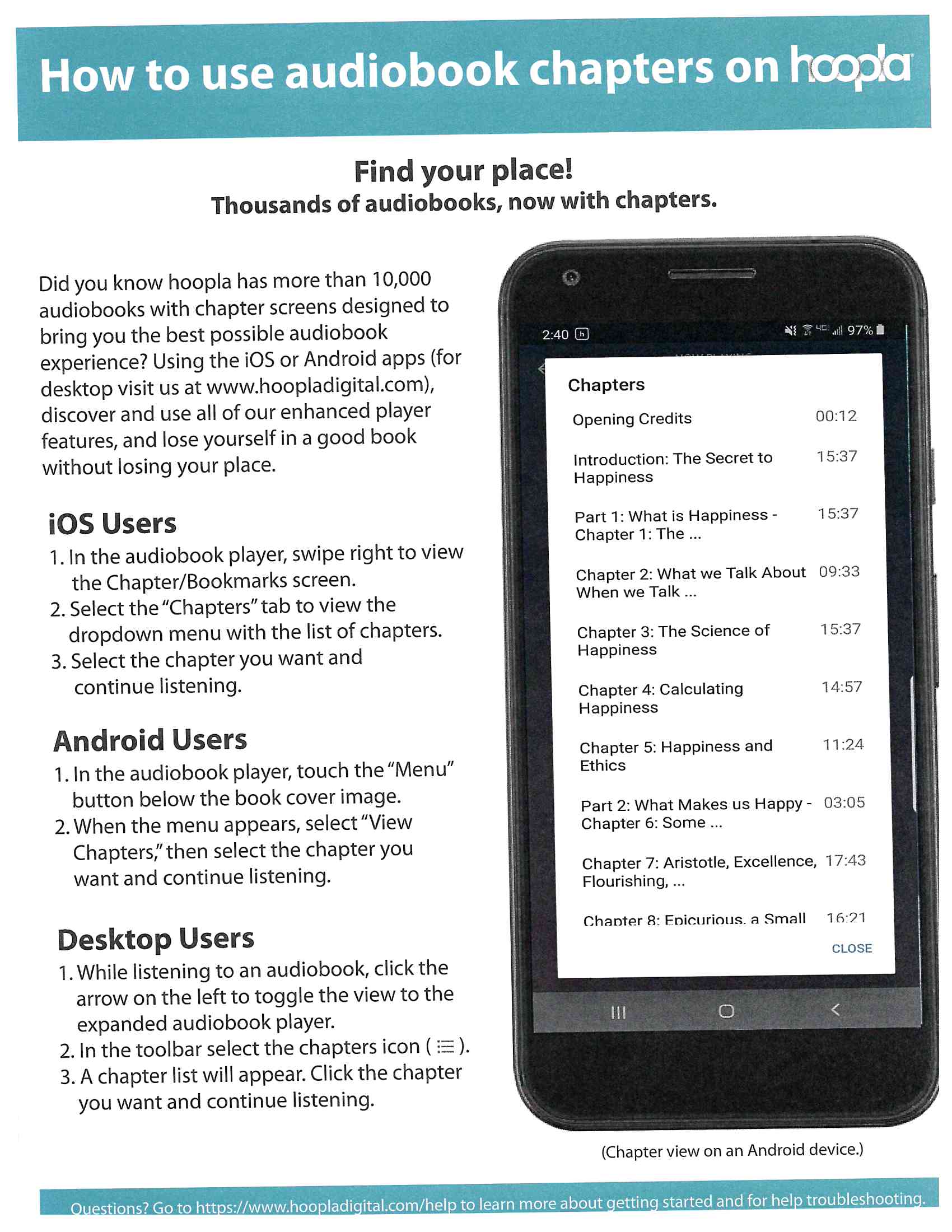 How to use chapters in audiobooks for all devices.
---
Patron Support on hoopla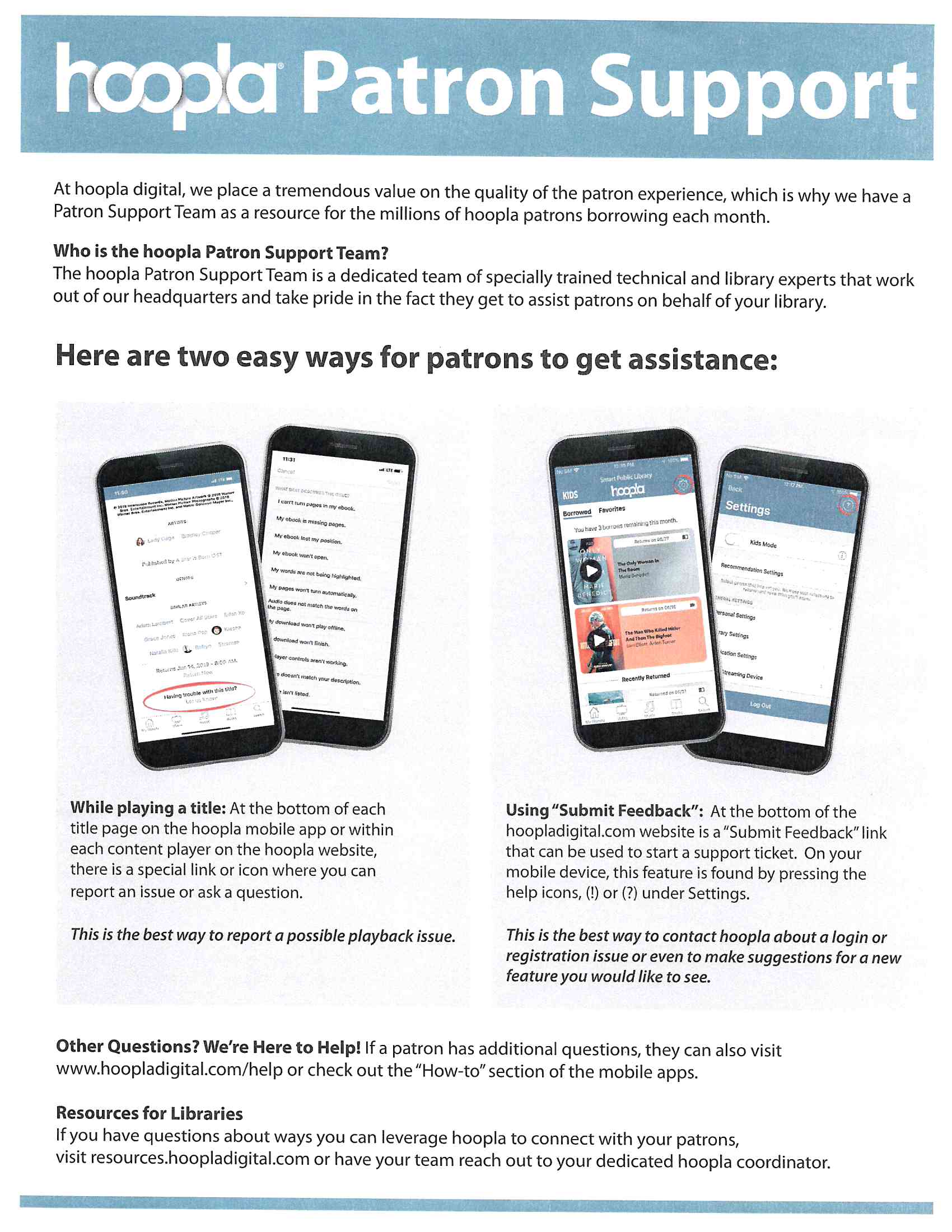 Patron support on hoopla
---
How to hoopla on Kindles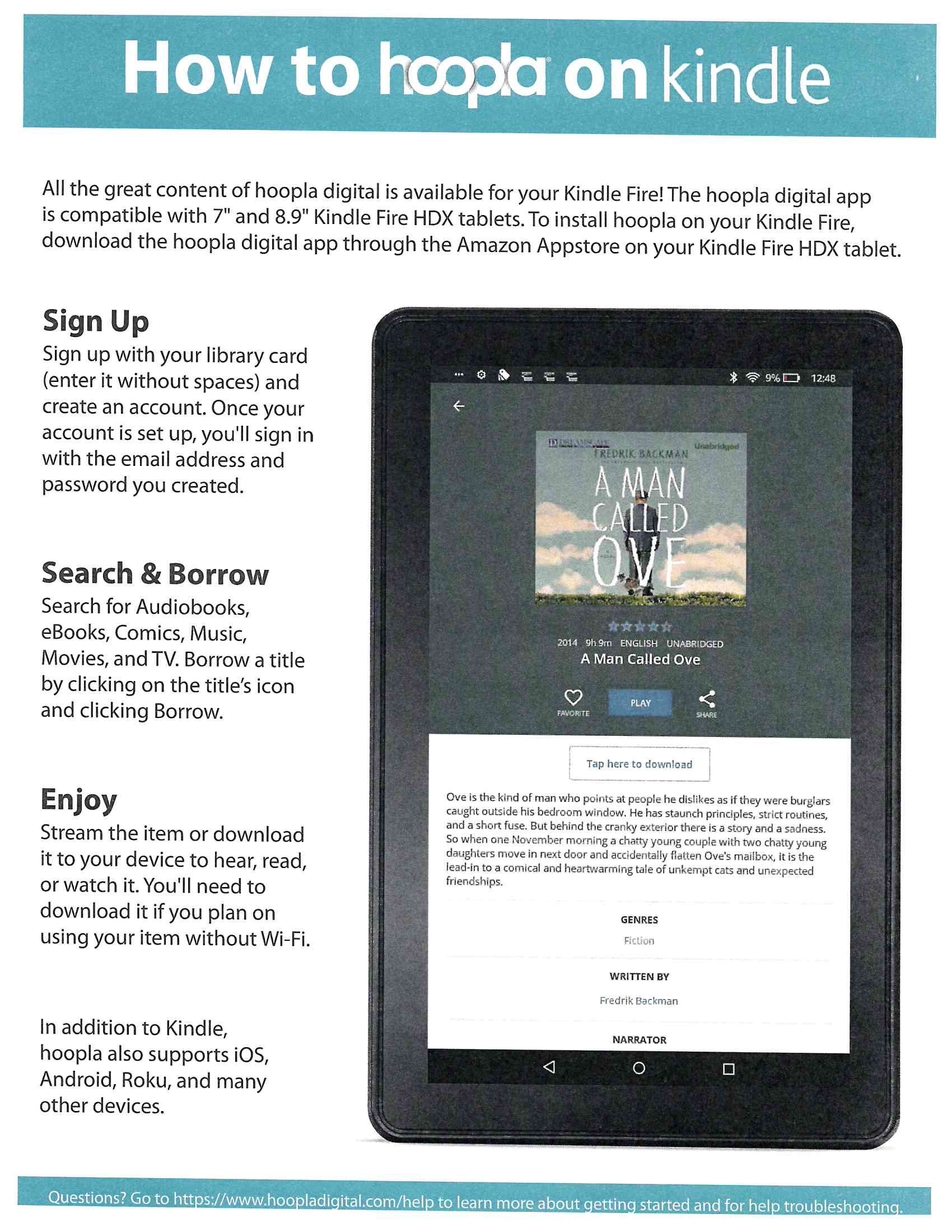 How to install and use the hoopla app on Kindles.
---
hoopla on Roku - tv, movies and audiobooks!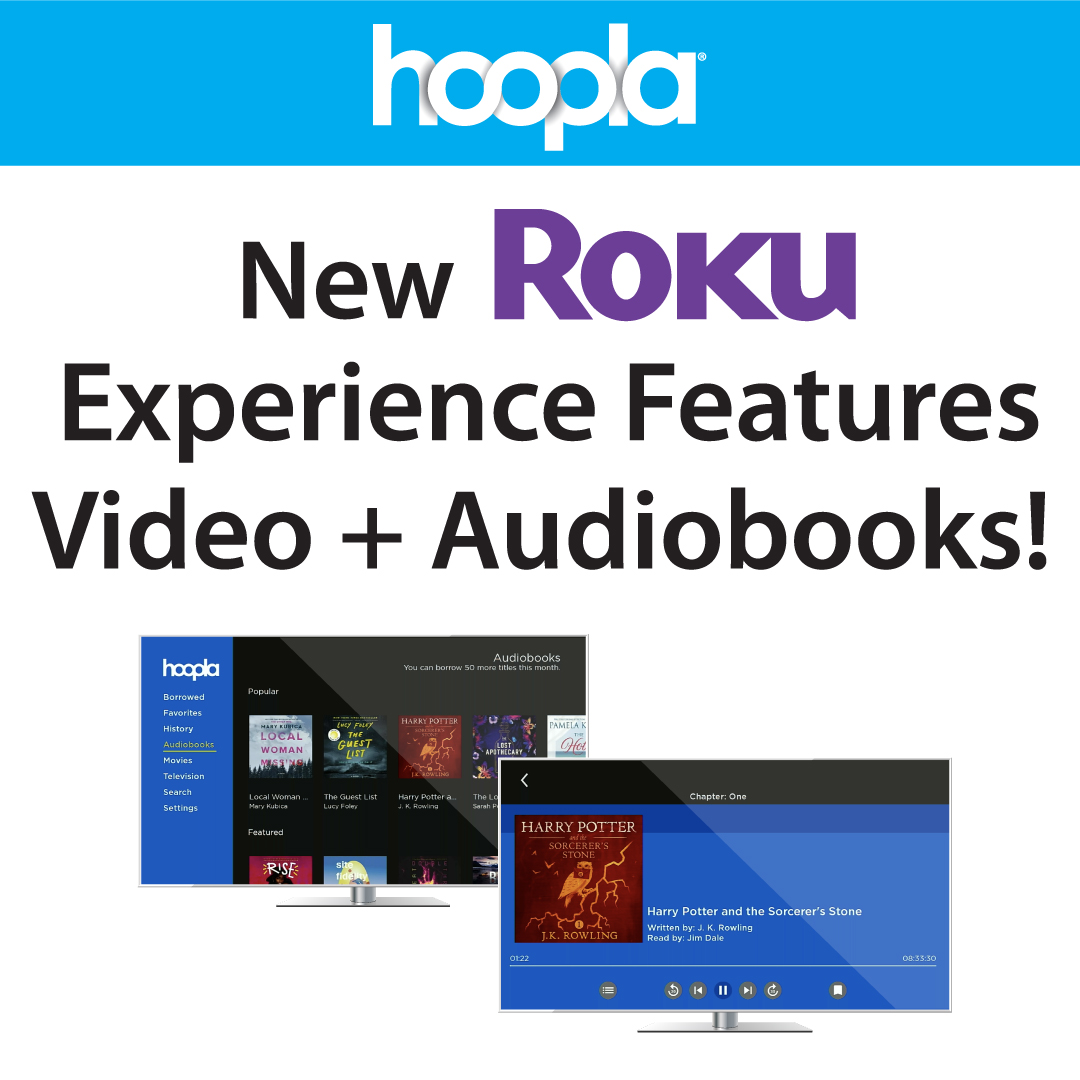 hoopla is available on Roku, even audiobooks!
---
The Great Courses on hoopla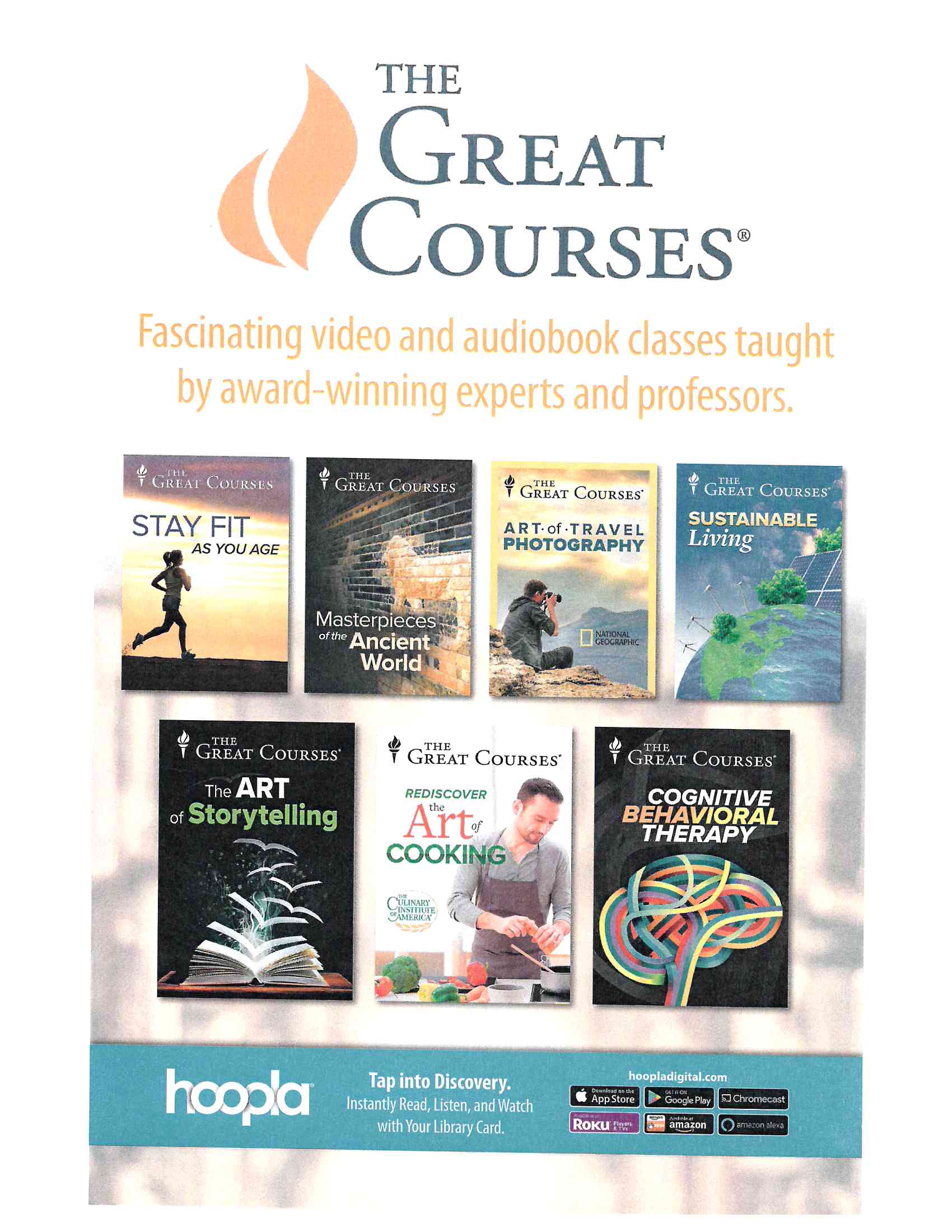 Video and audiobook courses taught by experts and professors on hoopla.
---